Discover our selection of coffee beans
The Italian Blend is a strong, traditional Italian style coffee that has been roasted in the Brasilero family for over three generations. This is a full-bodied coffee that is dark roasted and has a nutty aroma with a sharp taste. This blend is traditionally used for an espresso, but it can be used for all styles of coffee. 
This blend delivers a smooth, sweet richness that blends beautifully with milk. The indulgent, syrupy body of this blend and tasting notes of rich dark chocolate, maple syrup and hazelnut praline is a surefire crowd-pleaser. Espresso, plunger and stovetop brewing methods are recommended.
This special micro lot celebrates the achievements of a dedicated small group of female farmers from the Kigarama Village, who saw an opportunity to move away from the traditional co-op model of homogenised coffee sale by creating their own association 'Rwamweru' within the Koakaka co-operative. Traditionally, sales would be shared amongst members, but the Rwamweru producers decided to separate their product, selling it directly to achieve the best price for their families. Farmed in the hillsides surrounding the Karambi washing station, located in the Kigoma Sector of Huye District, the ripest cherries are carefully picked and collected for sale. At the washing station the best cherries are processed, going through a 12-14 hour fermentation post pulping, then floated to sort and soaked for a further 14 hours. The beans are then wet sorted and dried on African beds for 14 days.
The careful handling by both the station workers and farming producers creates a bean that is extremely high in quality and rich in flavour, such as this Red Bourbon. A comforting coffee that celebrates sweet, stewed fruit characteristics balanced with smooth milk chocolate.
Tastes of nectarine, honeydew and milk chocolate.
The Kracked Bean Celebrations Blend
The Kracked Bean Celebrations Blend is the latest from the house of KaapiKaapi Coffee Roasters and is a perfect match for those looking to celebrate life's special moments. This blend will delight and surprise coffee lovers with its complex, full-bodied flavour and tasting notes of chocolate, deep stone fruit and smooth nutty flavours. 
KaapiKaapi Coffee Roasters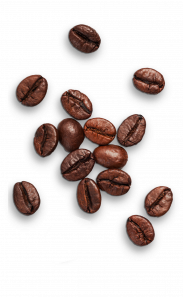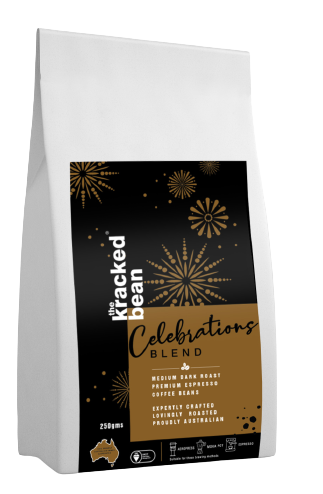 Learn more about coffee beans