Discover our selection of coffee beans
This coffee was grown in the Chiapas region on a single farm in the South of Mexico, where it has benefited from a lush rainforest ecosystem with minerals and soils conducive to excellent coffee. It's sourced from a single farm which is very unique for decaf, and processed using the Mountain Water Process*.
Decaf drinkers will enjoy its medium body and long, very juicy aftertaste with flavour notes of brown sugar, toffee and orange peel. A lovely balance of citrus and sweet notes with a low acidity makes for a velvety mouthfeel, enjoyable both with milk, and on its own as a black coffee.
*Mountain Water Process is a decaffeination method that immerses the green beans in clear and pure water to extract the caffeine through a special filter. This results in a bean that retains all of its delicious flavour notes, with no caffeine.
Soar to new heights and explore new ground with a seasonal blend of microlot coffee with tasting notes of nutmeg, black cherry and golden syrup. This release of Soar consists of three of the finest single origins including the Colombia La Loma (natural), Colombia Las Mercedes (washed) and the Ethiopia Banko Gotiti (washed).
Grandfather Blend is a full-bodied, medium to dark roasted coffee blend that has a caramelly aroma with a sharp astringent flavour. Grandfather is Brasilero Coffee's original and award-winning blend that has won the Royal Bean competition for the best milk-based coffee. This coffee is perfect for milk-based coffees but it can still be used as an espresso, pour-over or percolator style coffee for those that enjoy a strong coffee without bitterness.
The Kracked Bean Celebrations Blend
The Kracked Bean Celebrations Blend is the latest from the house of KaapiKaapi Coffee Roasters and is a perfect match for those looking to celebrate life's special moments. This blend will delight and surprise coffee lovers with its complex, full-bodied flavour and tasting notes of chocolate, deep stone fruit and smooth nutty flavours. 
KaapiKaapi Coffee Roasters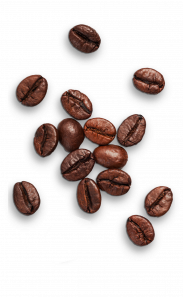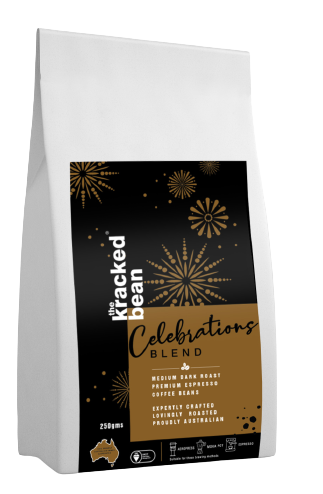 Learn more about coffee beans