Taste our best coffee selection
Soar to new heights and explore new ground with a seasonal blend of microlot coffee with tasting notes of nutmeg, black cherry and golden syrup. This release of Soar consists of three of the finest single origins including the Colombia La Loma (natural), Colombia Las Mercedes (washed) and the Ethiopia Banko Gotiti (washed).
Taste what we're tasting with a weekly espresso single origin selection curated by Industry Beans. It may be the notes, the mouthfeel, the story – whatever it is, it'll be something special. Set up a recurring order to receive a Roaster's Pick at the frequency of your choosing.
All Time Espresso is a rich and satisfying blend crafted especially for home espresso extraction. Perfectly balanced to be bold but refined, this blend has been developed with both taste and strength in mind, to deliver the all-time best coffee at home, every day.
This three-bean blend brings together diverse components to create a full-bodied coffee with layered complexity. In pursuit of the best possible home espresso, Industry Beans extended and tweaked the roast profiles of these coffees to allow for the extra solubility required to extract best with the lower dose and water pressure that comes with home espresso machines. You'll taste the difference from your first shot of All Time!
As a black espresso, All Time offers an engulfing, caramel-like aroma and thick, indulgent crema. The sweetness continues through to a long dark chocolate aftertaste, a syrupy mouthfeel and subtle fruit qualities.
As a milk-based coffee, All Time is buttery, rich and sweet, with its added strength creating the perfect balance of creaminess and flavour.
The Kracked Bean Celebrations Blend
The Kracked Bean Celebrations Blend is the latest from the house of KaapiKaapi Coffee Roasters and is a perfect match for those looking to celebrate life's special moments. This blend will delight and surprise coffee lovers with its complex, full-bodied flavour and tasting notes of chocolate, deep stone fruit and smooth nutty flavours. 
KaapiKaapi Coffee Roasters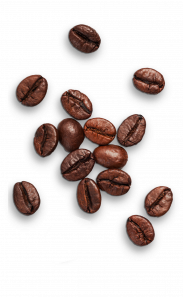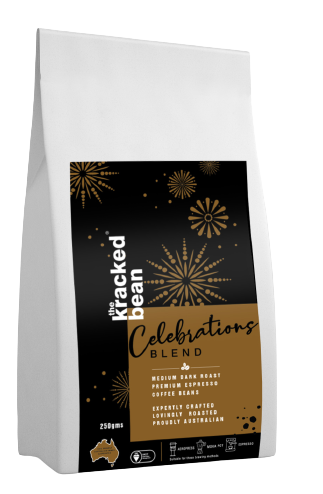 Learn more about coffee beans