An outstanding De'Longhi experience over time
You deserve great coffee for years to come
01

Easy to use and easy to clean
For the best coffee experience over time, it's important to take care of your machine, clean it regularly and rinse after every preparation. Elements such as the carafe and drip tray can be quickly disassembled and rinsed or cleaned in the dishwasher, while the LatteCrema carafe cleans itself automatically.
02

Smart maintenance for the best quality water
To preserve the aroma and consistency of your favourite coffee and cappuccino beverages, it's necessary to keep the quality of the water under control. Always use an original De'Longhi filter, change it regularly and remember to descale your machine when prompted to as this will guarantee a consistent coffee experience.
Choose the accessories for you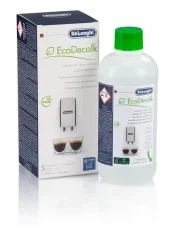 Keep your coffee tasting delicious with the regular use of our eco-friendly descaler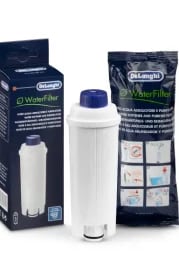 The filter helps reducing limescale, resulting in better coffee quality and extending your coffee machine's working life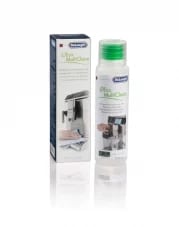 Keep your coffee maker clean and free from milk residue with our ECO Multiclean
More De'Longhi coffee experiences await you